We are excited to be part of Tauranga City Council's Resource Wise Business Program. This program is available to all Tauranga businesses who are interested in reducing the amount of waste they send to landfill.

A Tauranga City Council Resource Wise Business Consultant has undertaken a rigorous audit of our rubbish. Having achieved Bronze stage in the program, we have a number of tasks that must be completed before we can progress to the next stage (Silver).
We are keeping our Facebook page updated on where we are at with our journey towards Silver.
Find out more about Tauranga City Council's waste minimisation programs in businesses, schools and households.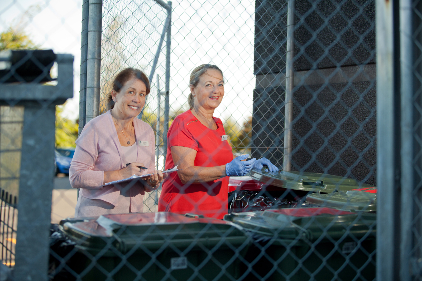 From left to right: Claire Fuller (Grace Health and Safety Nurse) and Janet Keys (our General Manager) helping to reduce our waste as part of the Resource Wise Business Program